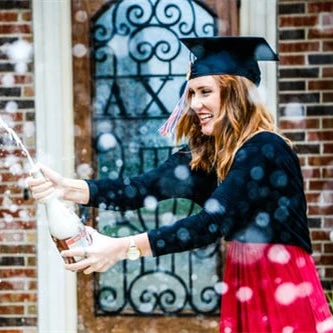 " I'm going to graduate! This summer, there must be a difference."
We know that it's difficult to celebrate your commencement at this tough time. Graduation ceremony is really vital to each graduate, which testifies the great achievements and efforts made by students during their college life. Generally specking, graduation makes people happy and sad. Graduates will enter a new stage to start their another journey, while they will also leave their close friends who have studied together for a long time.
It's vitally important to hold a graduation party to celebrate your unique graduation with close friends or family members. Hence, how to hold it? Here Mondon will give you some advice about the way to celebrate your unique graduation ceremony at home.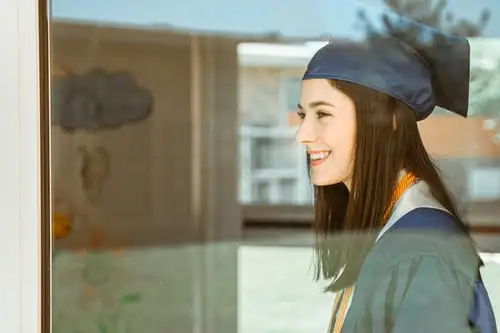 Prepare Your Unique Graduation Cap & Gown Package
As we all know, wearing an advanced academic graduation cap and gown pack is a great important part of graduation ceremony. Mondon provides a large selection of graduation gown packs, including the elegant academic gowns with the stylish design, classic graduation caps & tassels, custom graduation hoods and more. Our graduation gown is made of high-quality polyester fabrics which can let you look more elegant. You can a variety of styles and colors of our graduation gown and cap, just create your own academic regalia at Mondon.
Decorate Your House
If you want to hold a wonderful graduation party, then it's necessary to decorate your lovely house. Just buy some exquisite graduation accessories, such as graduation decorative ribbons, graduation cards, colorful balloons and more. Try to simulate a college graduation ceremony at home with your friends. The process of decorating your house can make you feel a sense of accomplishment.
Invite Your Close Friends
Maybe you haven't been in touch with your close friend for a long time because of the COVID-19. it's a best time to invite them at this time. A few friends celebrate your unique graduation is a perfect thing to memory.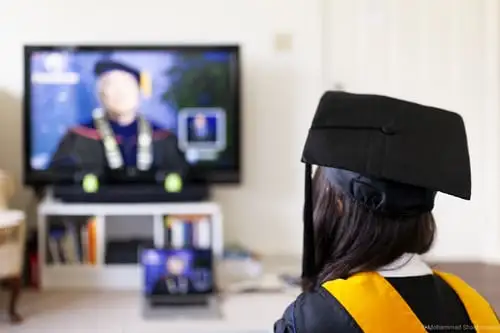 Make a Cake
How can graduation be without a delicious cake? It's a meaningful thing to make a cake with your friends and family members. Create a unique graduation cake and share with your friends.
Take a Graduation Photo
After preparing everything, it's time to take a beautiful graduation photo with friends. Try to pose in some wired poses while taking pictures. That's must be interesting! Order Mondon's deluxe graduation cap and gown packages to leave your most beautiful moment.
Youth is yours, and the graduation is yours, so be happy to celebrate your unique graduation at home with friends!